designFARM are pleased to welcome the BELL TABLE COLLECTION from ClassiCon to our showroom.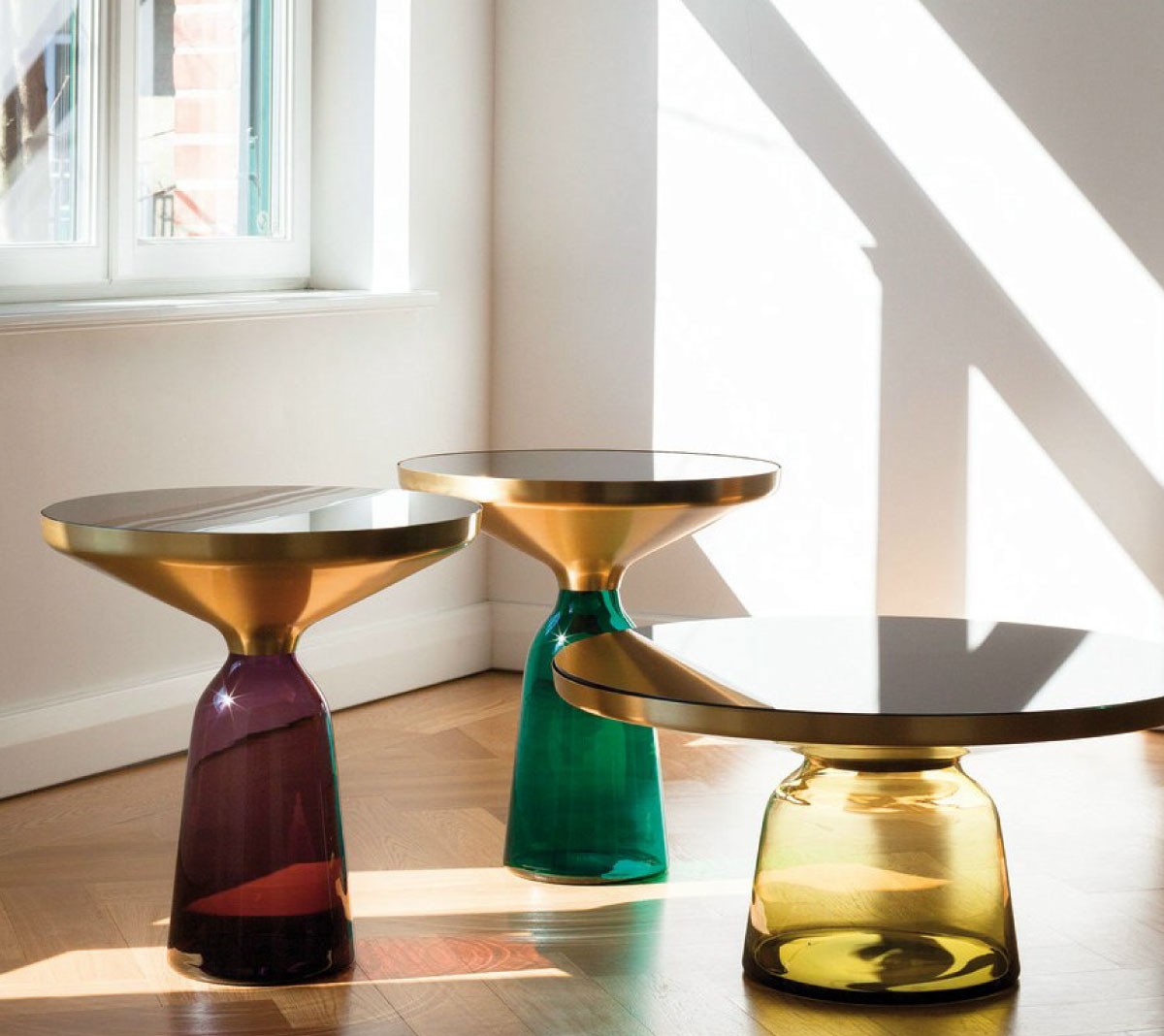 The Bell Table by Sebastian Herkner turns our perceptual habits on their head, using the lightweight, fragile material of glass as base for a metal top that seems to float above it. Hand-blown in the traditional manner using a wooden mould, the transparent tinted glass base asserts a sculptural presence in space, contrasting intriguingly with the solid brass frame on top while also forming with it a harmonious unit recalling the elegant curving silhouette of a bell.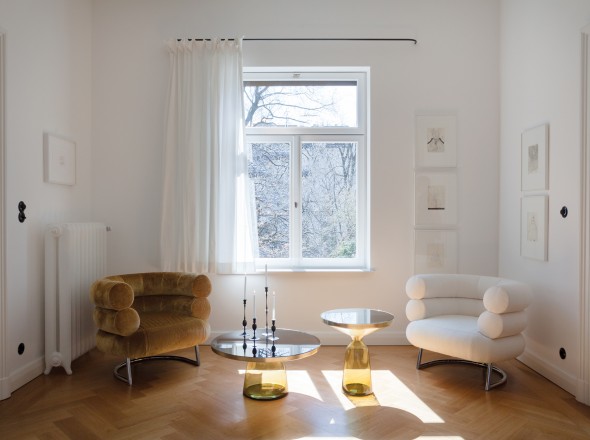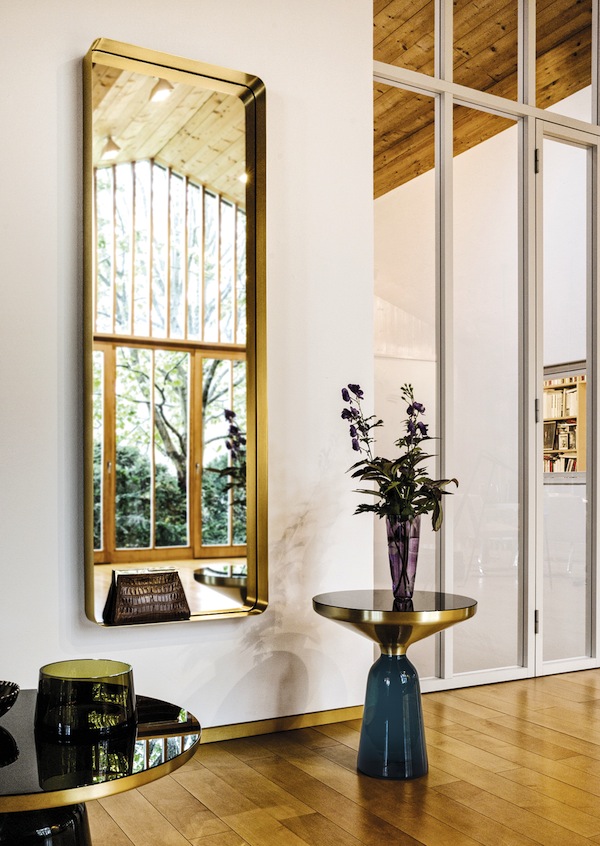 With its appealing reflective surfaces and contrasting materials, the side table adds a distinctive touch to domestic interiors. It celebrates the beauty of the materials with their colours and surfaces, along with the virtues of hand-craftsmanship.  The Bell Table by Sebastian Herkner is a masterwork of traditional hand craftsmanship. Each table is handmade, meaning that small bubbles or bumps in the glass are a characteristic feature. Available in a range of glass base colours and finishes including metal top frame in solid brass or black burnished steel, round crystal galss tabletop, Nero Marquina or Bianco Carrara marble table top.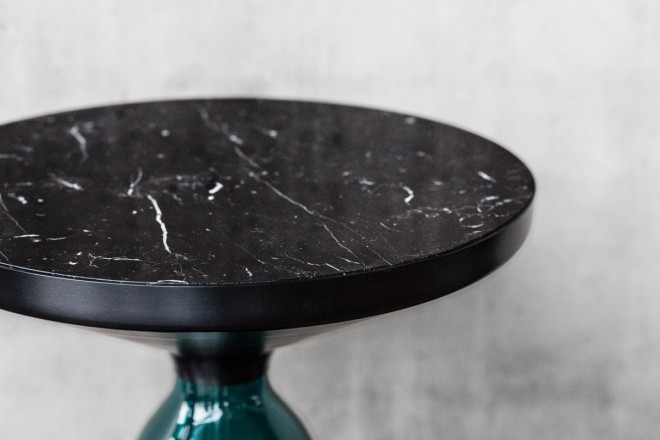 The Bell Table Collection is now available to order through our showroom, please contact us for more information.
About Classicon
ClassiCon has from its inception aspired not only to offer pieces by established figures such as Eileen Gray and Eckart Muthesius, but also to foster contemporary design and to present selected examples in its program. Naturally, the models chosen must display the kind of quality and advanced form that earns them the designation "classic". The ClassiCon brand stands for quality, individuality and a timeless aesthetic – regardless of passing fashions. More important than the degree of fame achieved by the designer is a demonstrated fascination with new formal concepts. This focus helps ClassiCon to continually discover exciting young designers.
ClassiCon's modern classics are collector's items − not only the masterpieces of yesterday, but of tomorrow as well. The brands philosophy is centred on producing individual pieces of great originality and formal perfection – pieces with the potential to become classics in their own right one day. Displaying the kind of value that lasts, these pieces are destined to become coveted investments for future generations.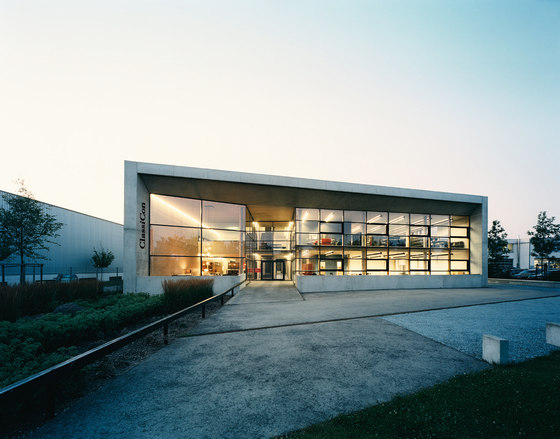 About Sebastian Herkner
Sebastian Herkner was born in Bad Mergentheim in 1981. He studied product design at HfG Offenbach am Main, and already focused on designing objects and furniture merging various cultural contexts during his studies.  During his studies he began to focus on designing objects and furniture, honing his keen sense for materials, colors and textures. For a short while he worked for Stella McCartney in London. In 2006 he founded his own studio for objects, interior design and exhibition design in Offenbach am Main.Since that time, he has designed furniture, lamps and smaller items for manufacturers such as Ames, and Tradition, Cappellini, ClassiCon, Dedon, Ex.t, Fontana Arte, Gubi, Linteloo, Moroso, Pulpo, Rosenthal, Schramm Werkstätten, Thonet, Wittmann and Zanotta.
Today, Sebastian Herkner works for international companies, designs furniture and lamps, porcelain and glass, and also curates and stages exhibitions dealing with design. Herkner also realizes interior architecture projects and museum and exhibition design. His works have won numerous accolades – among others the IF Award, the Iconic Award and the Elle Deco International Design Award (EDIDA). As Guest of Honor to imm cologne 2016, Sebastian Herkner provided the design for "Das Haus". Maison&Objet has elected him 2019 "Designer of the Year".