With a legacy of modern originals, Fredericia exemplifies Danish design, quality and innovation. This month, we invite you to discover new arrivals from Fredericia in our showroom.
ABOUT FREDERICIA
Fredericia Furniture began as the Fredericia Chair Factory in 1911 and is today, a thoroughly Danish design house. Founded on the principles of exceptional craftsmanship, authentic design and luxurious materials, Fredericia manufactures extraordinary, high quality and architect designed furniture that is made to last.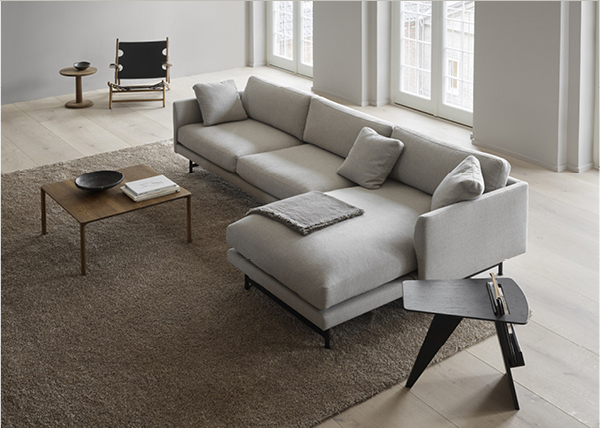 CALMO SOFA
In a world driven by the desire for personalisation, Calmo offers enticing options through an elegant, unassuming and exquisitely crafted design.
Available in an array of sizes, choice of a chaise longue to add at either end and a comfy armchair or ottoman for a more expansive sofa setting. Choose from an extensive range of textiles and solid wood or steel legs to personalize your living space.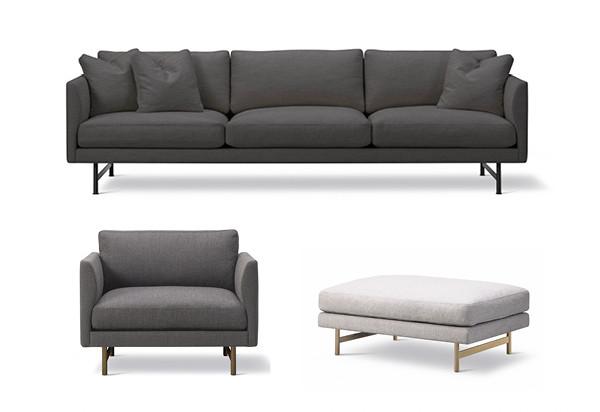 Signature details include the gentle, graceful curve of the inside of the arm rests. Look closer and you'll see a subtle, discrete seam that swerves from the inside to the outside of the arm rest ending at the back of the sofa. The continuous arm stitching that flows like a stream from the curvy inside of the arm, making its way to the outside and finally turning around and ending at the back of the sofa. Details intuitively designed to virtually disappear.
Of course, it wouldn't be a Fredericia sofa without immaculate craftsmanship –  from the construction of Calmo to the details, exclusive materials and promise of lasting comfort.
TABLEAU COFFEE TABLE
Adding to the current version in wood, this new variant in stone reflects Fredericia's passion for natural materials. Tableau is one of the first Fredericia products to be launched in stone, elevating the series to a new level. Expert artisans are involved in precisely carving and polishing each piece to perfection. Stone has a universal appeal that defies time. It has an innate elegance and exclusivity, with subtle unique differences in surface patterns.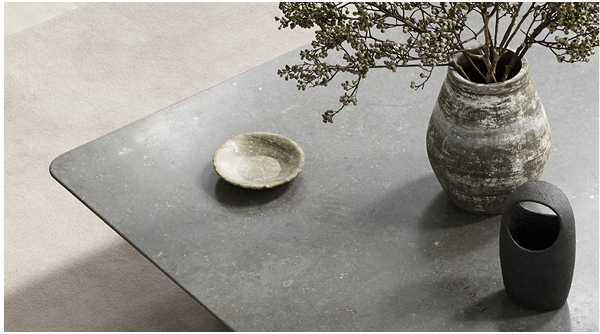 With graceful geometric contours and an x-shaped base, Tableau creates a soft silhouette that exudes effortless elegance suitable for use in private residences as well as luxurious hotels, lobby areas and lounges. Available with a round or square top.
THE A-CHAIR
A graceful expression of an elegant, upholstered chair boasting an A-frame in the back for added support and as signature detail. The A-Chair is a distinctive design by master of mid-century modern, Jens Risom.  Choose from solid wood or steel frame and a wide selection of materials.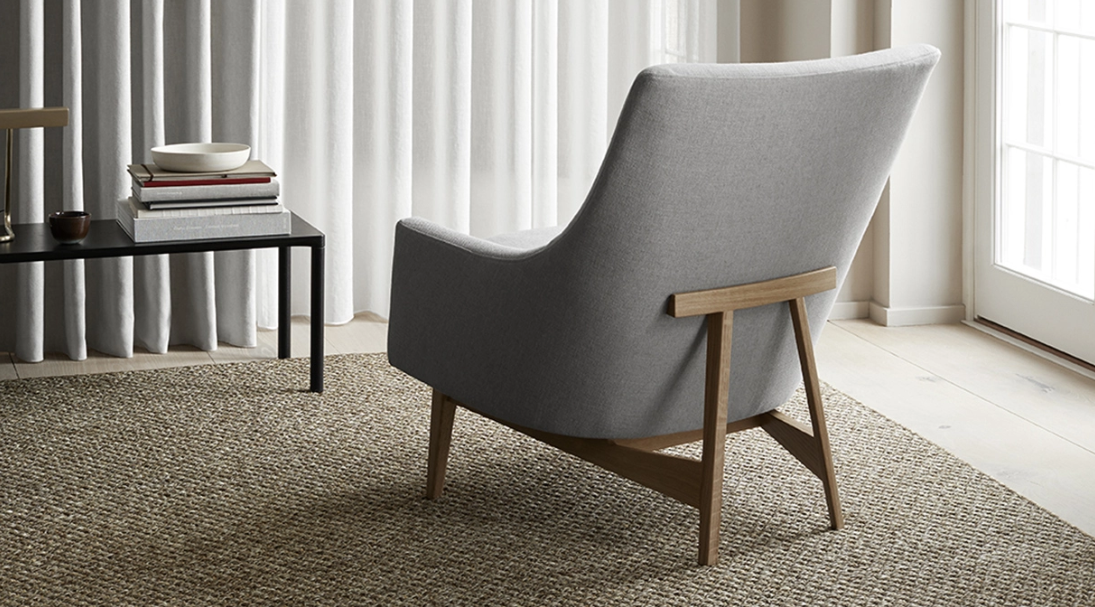 RISOM MAGAZINE TABLE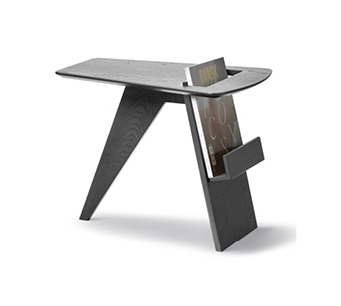 Originally designed in 1949, The Magazine Table reflects Risom's idea that key to good design is comfort, the warmth of wood with a graceful style. Available in lacquered or black lacquered oak plywood, the mix of soft lines and carefully crafted cut-outs and curves makes this the perfect place for any reading material – in any number of contemporary settings. From private homes to reception areas, lobbies or hotel rooms.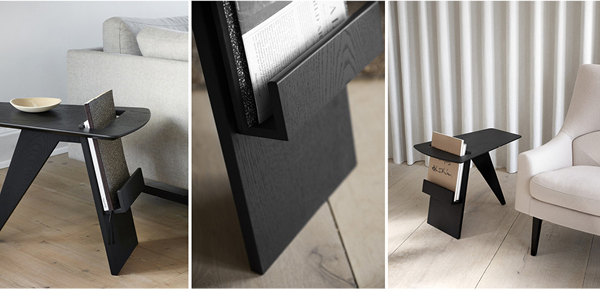 Visit our showroom to discover  new arrivals from FREDERICIA