In the summer of 2020 a partnership between two brothers began. With a rich history of shared experiences, Luke and Christian have found themselves combining their respective skillsets to form the recently re-branded lighting studio, South Drawn.
The tale of this joint venture starts with Lumil, the successful lighting brand launched by Luke in 2016. With Christian coming on board in 2020, the brothers decided to re-brand the business, incorporating the new partnership and their vision for an experimental lighting brand.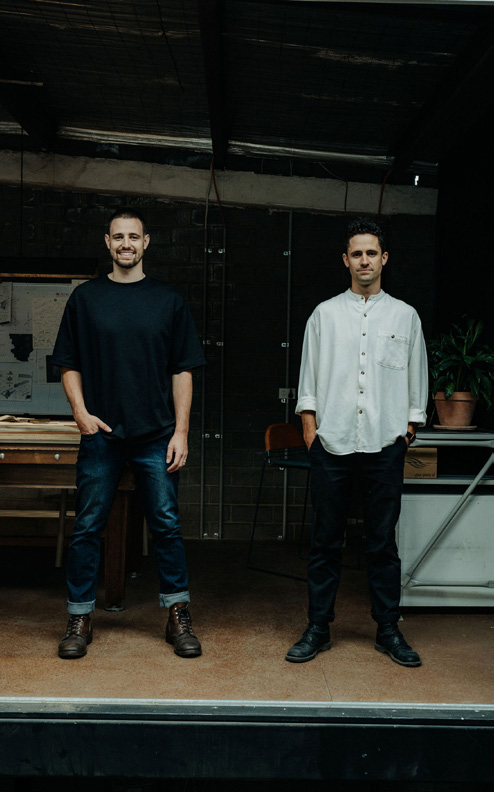 South Drawn is not your typical studio when it comes to the sourcing of inspiration. In fact the more obscure, the better.
Everything they do is about making high quality product that stands the test of time, improves the living/working experience, and brings a space to life.

Every piece they design and produce at South Drawn has its own unique story of conception.
They seek inspiration everywhere — in new or familiar contexts, materials, techniques, or forms, and by way of exploration, adaptation, experimentation, and imagination. Their process is adventurous and unrestrained, and the sense of discovery is ever-unfolding as each creation is brought to life.
Complimenting their ethos of adventurous design is a solid respect for traditional materials and long-established manufacturing techniques, which form the core of their practice. South Drawn also works with a range of local industry suppliers and producers whose expertise helps to shape their collections. With this as their foundation, each and every South Drawn lighting product is an excellent example of truly local Australian design.