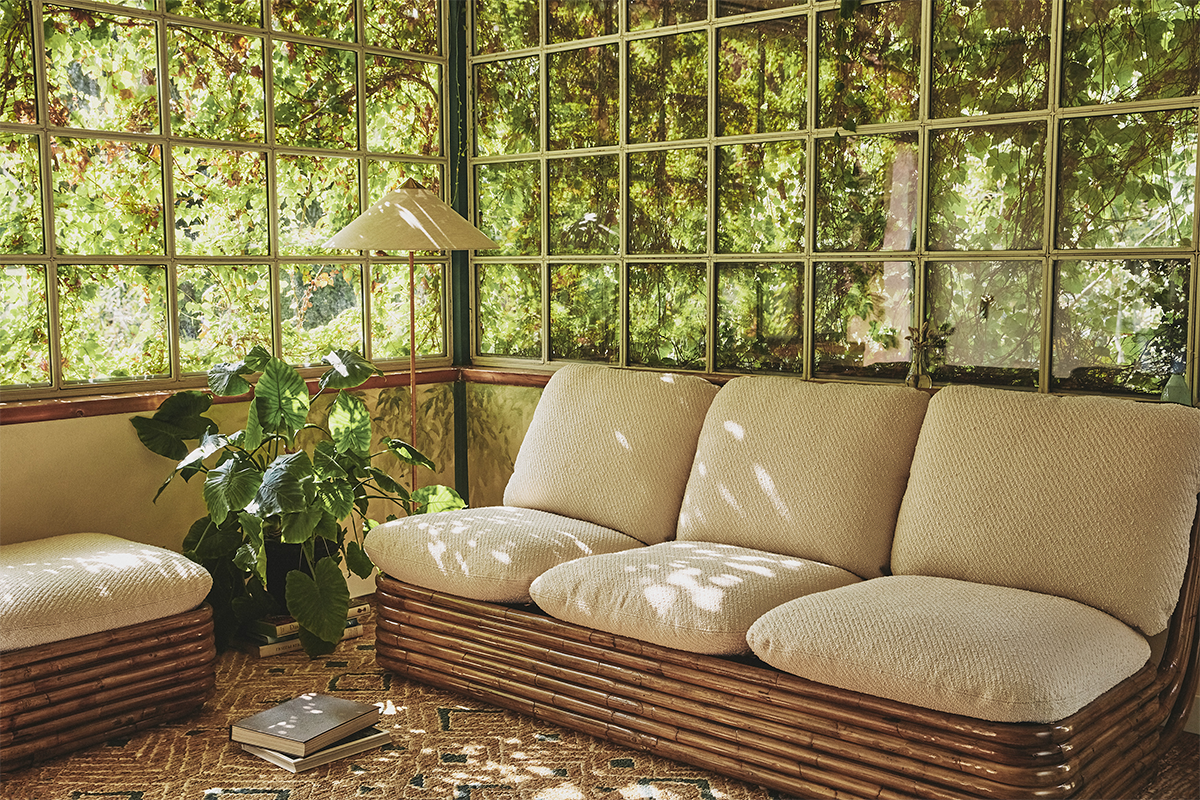 Elegant, flexible and refined
The pinnacle of the jet-set bohemian lounge lifestyle, Bohemian 72 brings together Crespi's interest in natural materials, her fascination with stacked sculptural forms, and her curiosity about Eastern cultures and philosophies, honed over years of travel.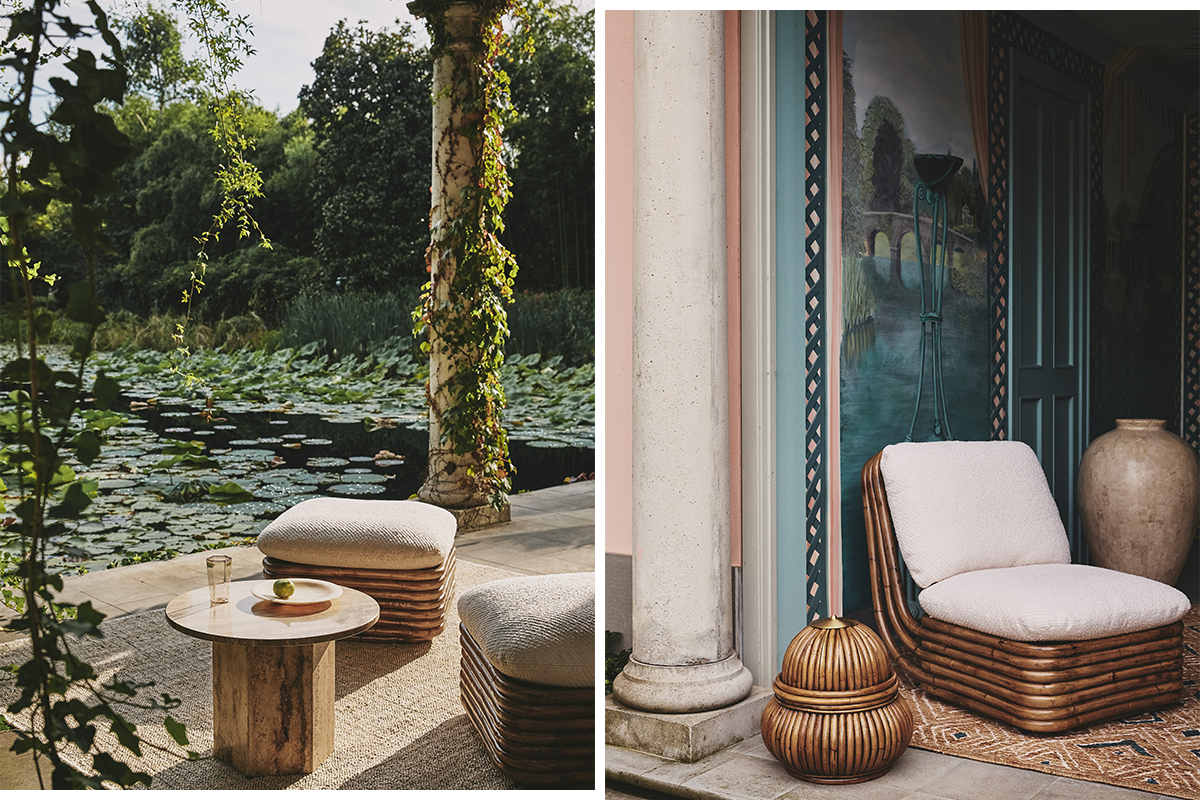 Lounge chair, three-seater sofa, ottoman, and floor lamp
All crafted from rattan – the Bohemian 72 Collection embodies Crespi's career-long aim to create furniture that seamlessly unites indoor and outdoor living. Her decision to use repeating layers of vertically coiled rattan vines, however, was unusual for the time and results in a distinctive and highly luxurious take on lounge furniture that has proved truly timeless.