THE MILAN EDIT: FLOS PUSHING THE ENVELOPE
FLOS cemented their position as the one of the strongest lighting brands in the world with their exhibition at Euroluce within Salone del Mobile this year. The stand, designed by Calvi Brambilla, appeared like a solid concrete construction but upon further inspection the material presented itself as a concrete-look linoleum which was in fact soft and flexible. The consentina partition openings softened the construction, adding a playful, yet functional, element.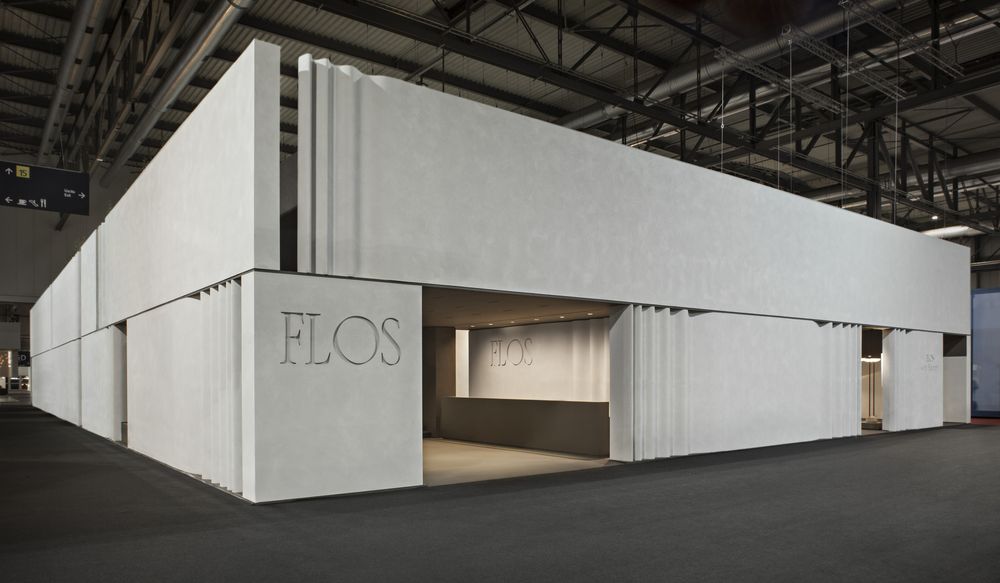 Flos stand at Euroluce within Salone del Mobile, designed by Calvi Brambilla.
With a constant push to innovate and evolve, FLOS opted to only exhibit new releases – and a large number of them! The company worked with the biggest names in design today including Michael Anastassiades, Phillipe Starck, Ronan & Erwan Bouroullec, Konstantin Grcic, Nendo, Formafantasma, Vincent Van Duysen and more.  The new releases all used light in surprising ways – utilising the advantages presented by LED technology.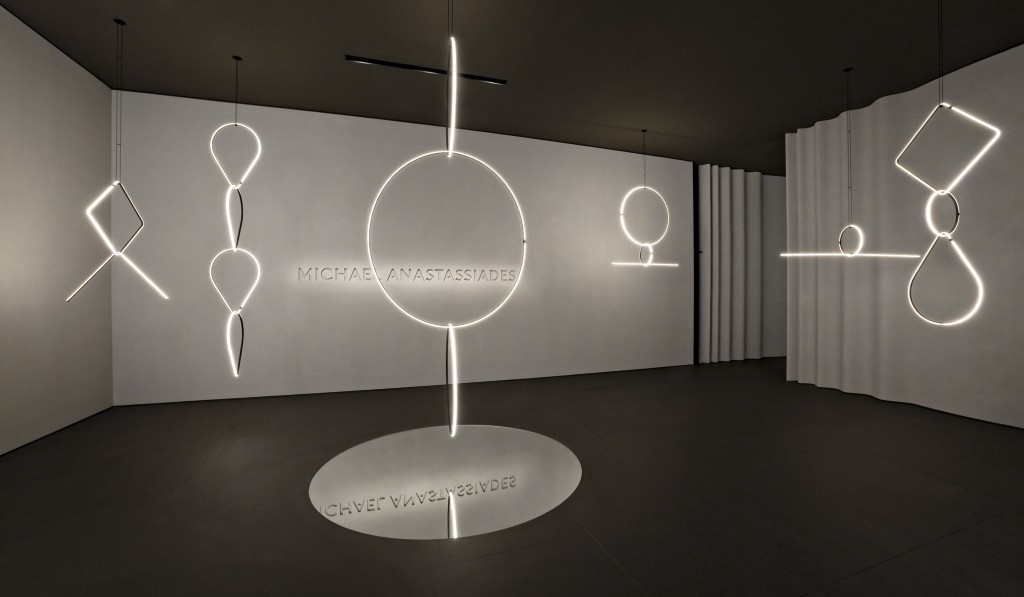 "Arrangements" designed by Michael Anastassiades.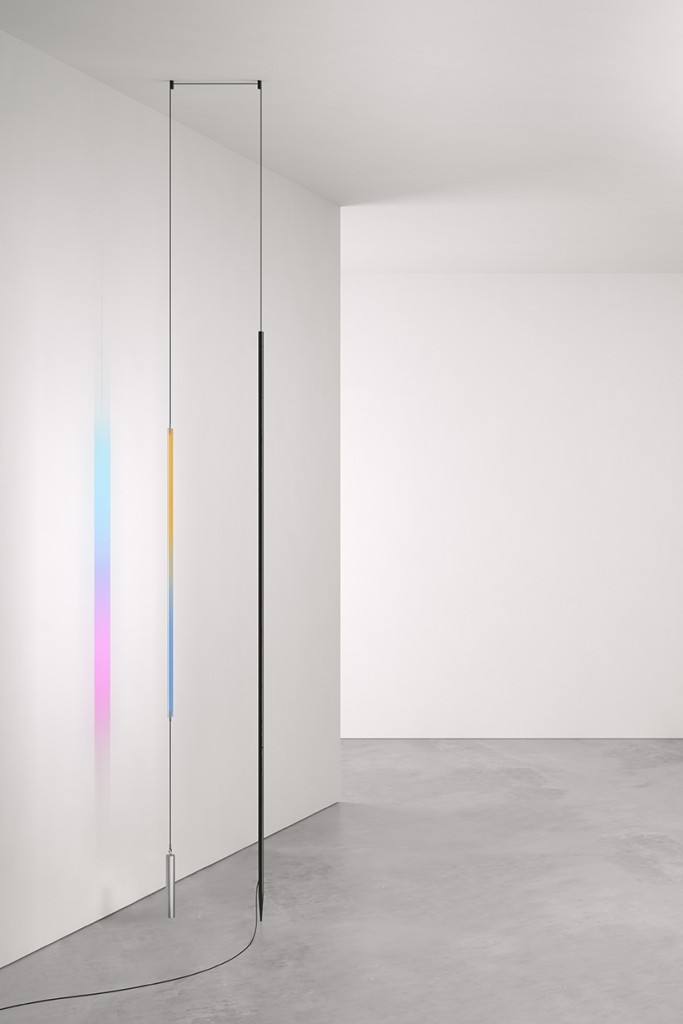 "Blush" designed by Forma Fantasma.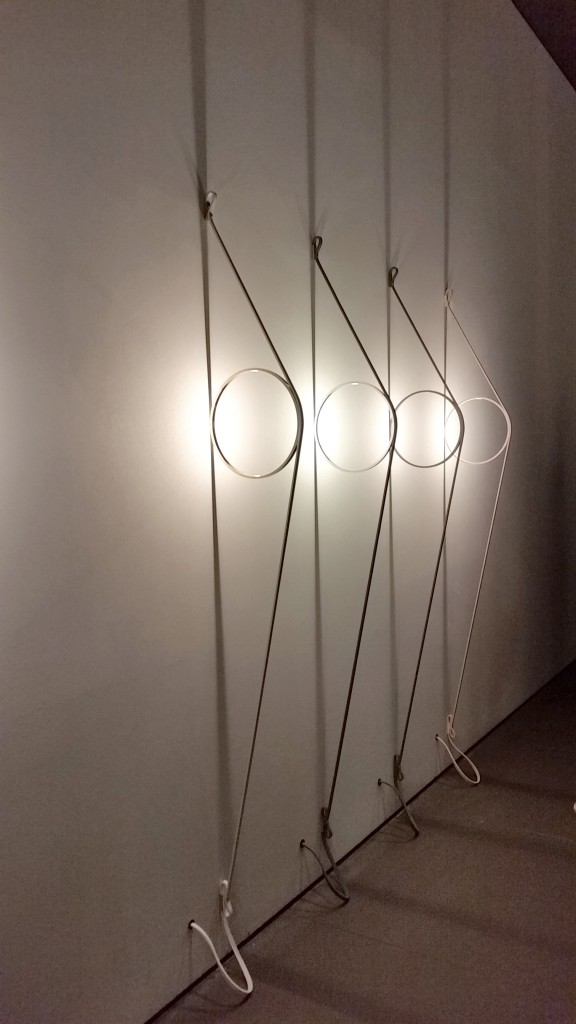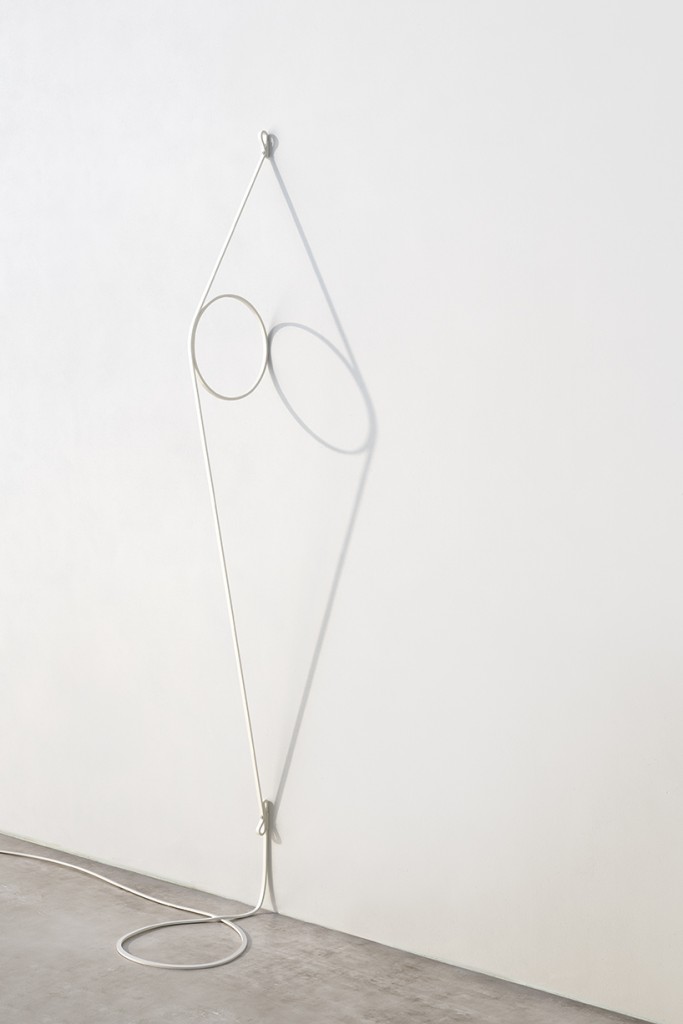 "Wire Ring" designed by FormaFantasma.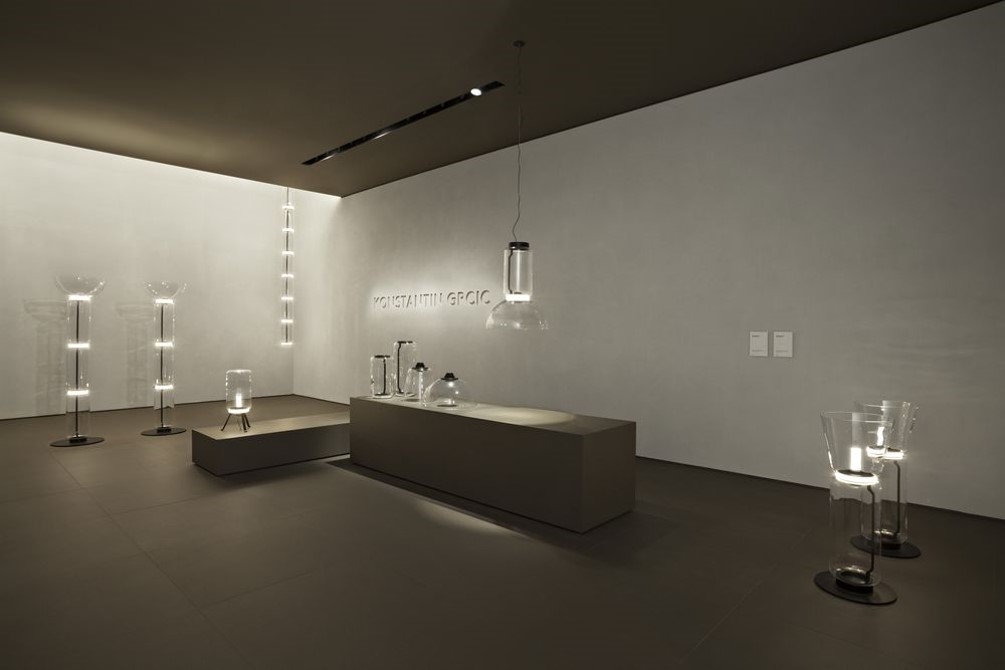 "Noctambule" designed by Konstantin Grcic.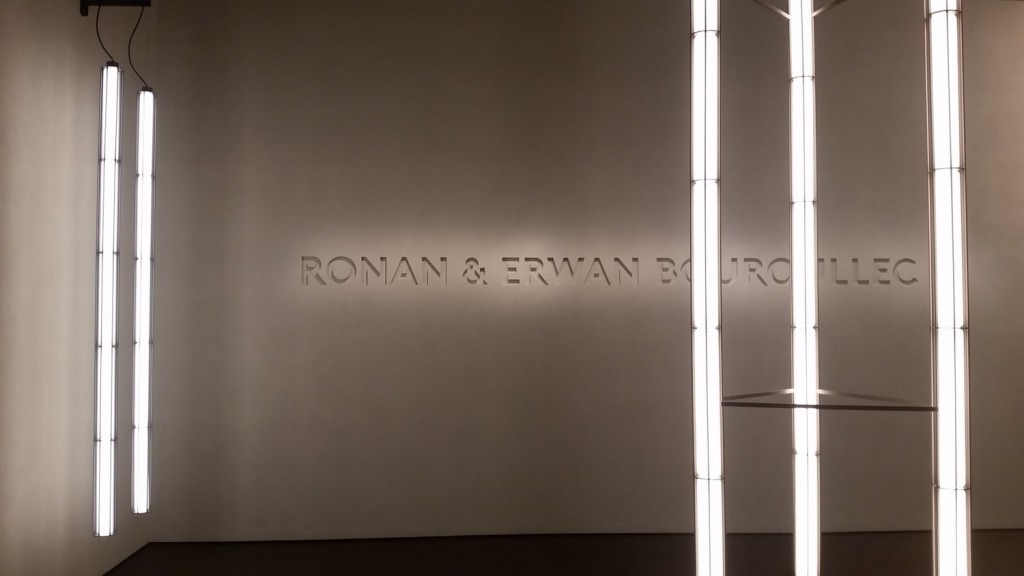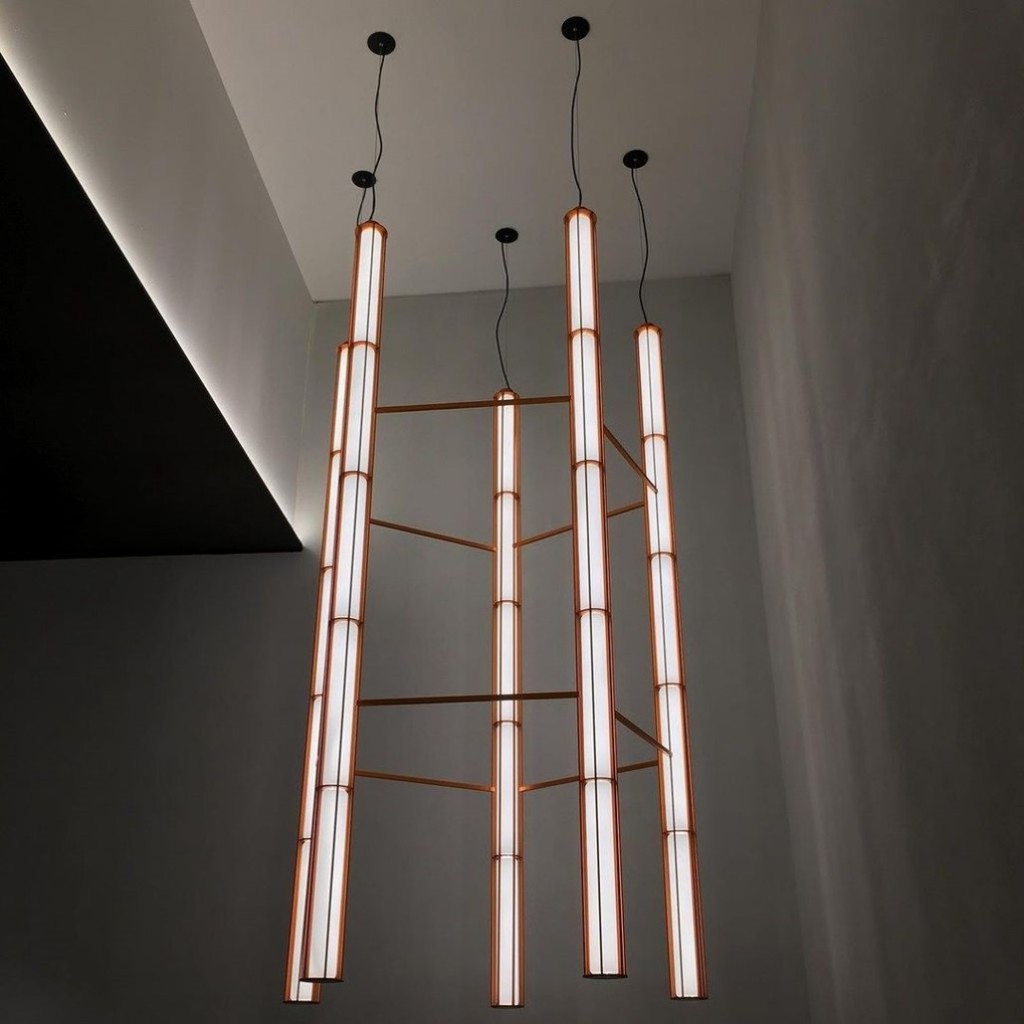 "Verticale" designed by Ronan and Erwan Bouroullec.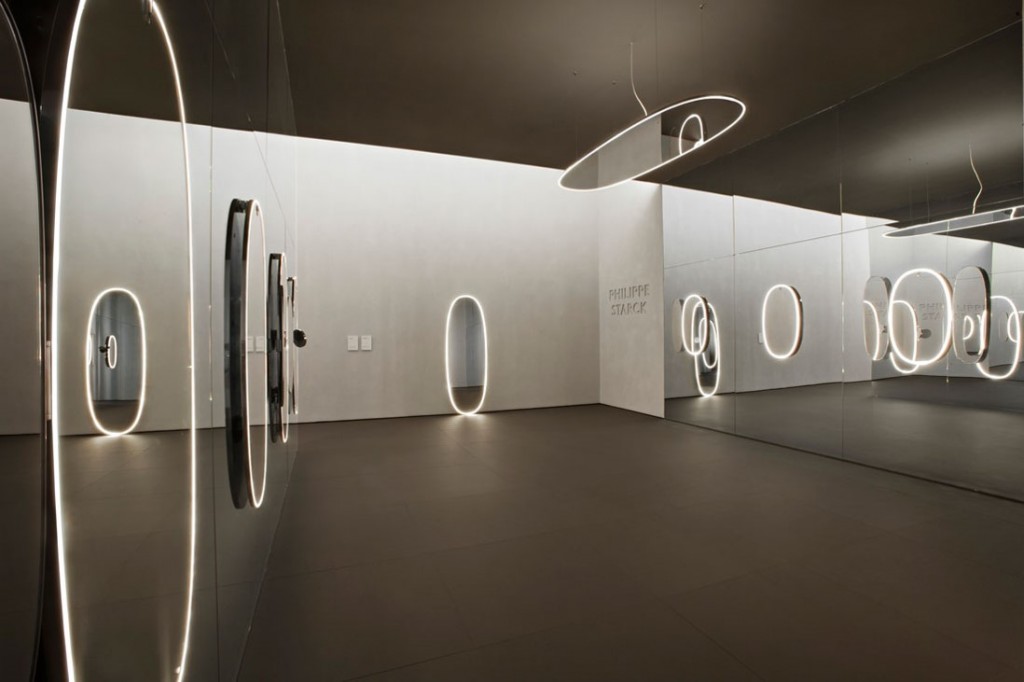 "LA Plus Belle" designed by Phillipe Starck.