THE MILAN EDIT:
WALTER KNOLL STAND IMPRESSIONS
Design has been under the spotlight in Milan. Every year the city opens the doors of its fairgrounds in Rho, its palazzos, and its gardens to introduce new and innovative furniture. The recently concluded edition of "il Salone Internazionale del Mobile," more than any other, was the place to be. From 4 to 9 April, a staggering 2,000 exhibitors and more than 340,000 visitors from all over the world came to the Northern Italian metropolis to discover, experience, exchange.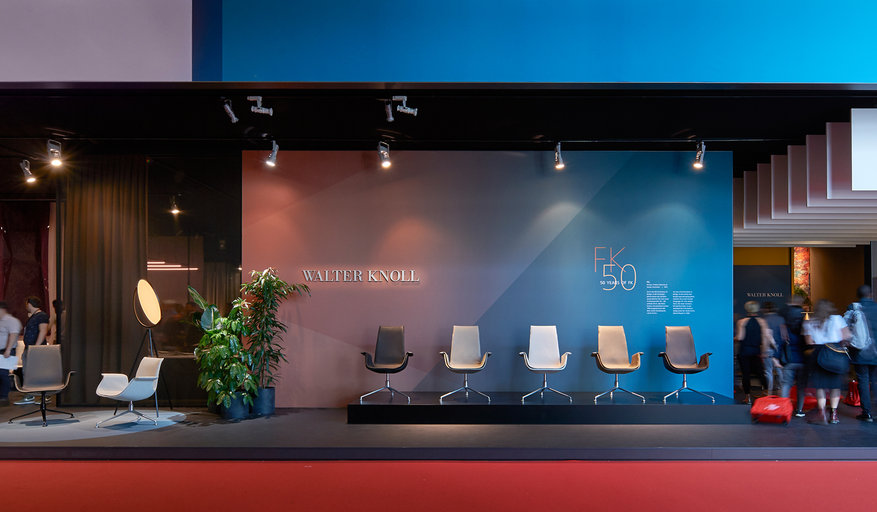 Celebrating 50 years of the FK Bucket chair designed by Jørgen Kastholm.
At the show, Walter Knoll presented two distinct areas to its guests: in Hall 7, inspiring living settings and innovations came to life. At Salone Ufficio in Hall 22, the company introduced its ideas of modern working environments. Healey Soft, a new minimal lounge chair by PearsonLloyd, debuted in Milan together with the addition of new motifs to the collection "Legends of Carpets," characterized by hand-knotted, unique materials, and inspired by African landscapes and colors.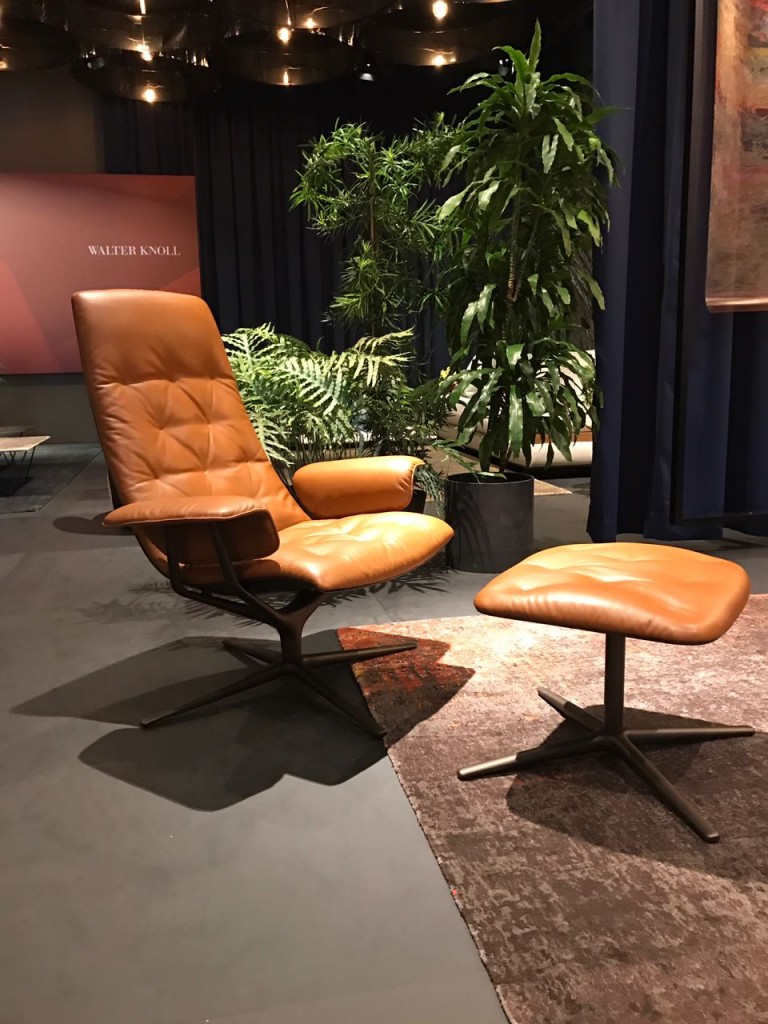 NEW RELEASE: The Healey soft lounge chair designed by PearsonLloyd.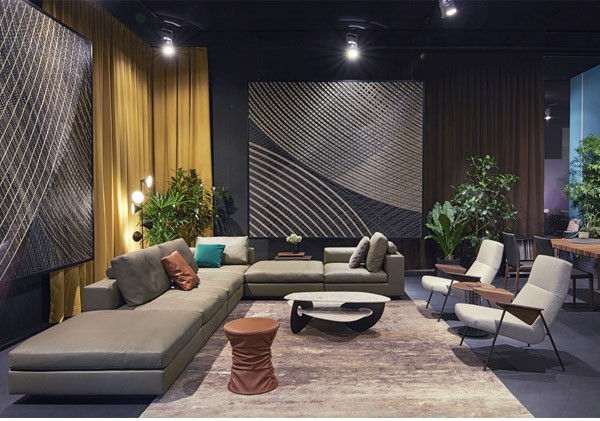 L-R Grandsuite sofa, Tama Living coffee table designed by EOOS, Bellows stool/table designed by Toan Ngyuen, Votteler lounge chair designed by Arno Votteler and Legends of Carpet rug.
"Flexibility of elements – that is what the residential sector is all about today. Functional, versatile occasional tables and distinctive lamps, optimally placed as perfect reading companions, create a better quality of life." – Markus Benz CEO WALTER KNOLL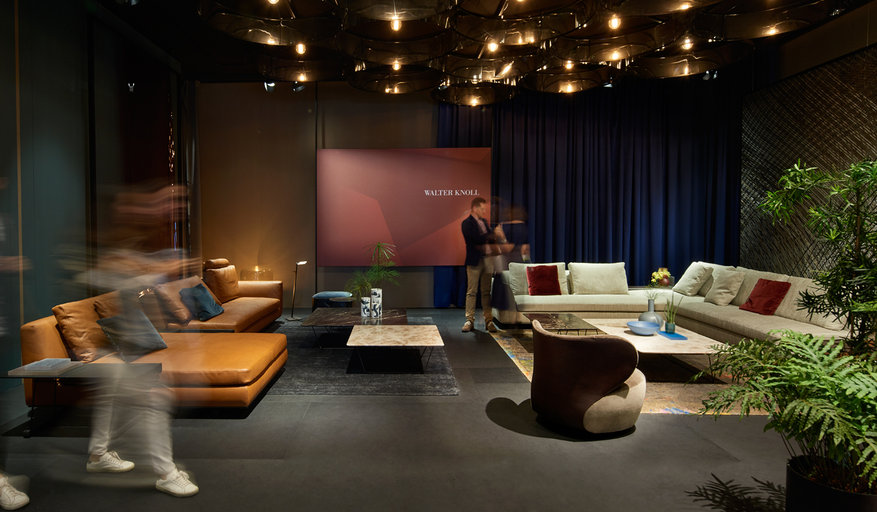 L-R New Tama Living sofa and Joco Stone tables, Bao lounge chair and Prime Time sofa designed by EOOS.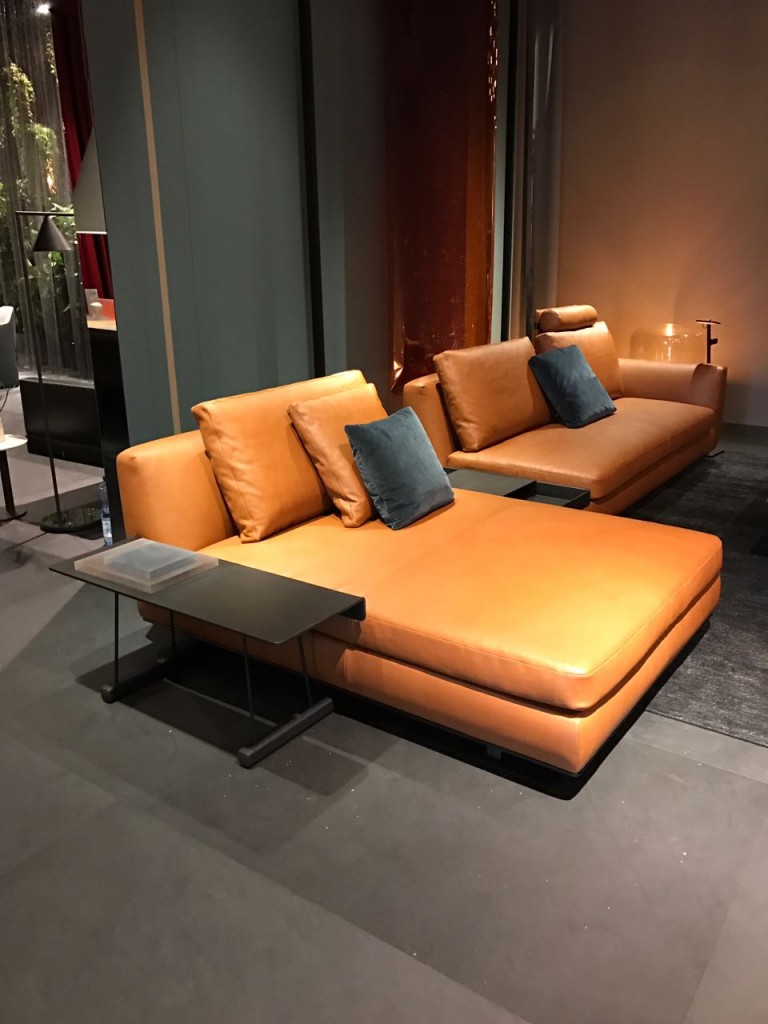 The new Tama Living sofa was the talk of the fair with its luxurious deep dimensions and timber slat base.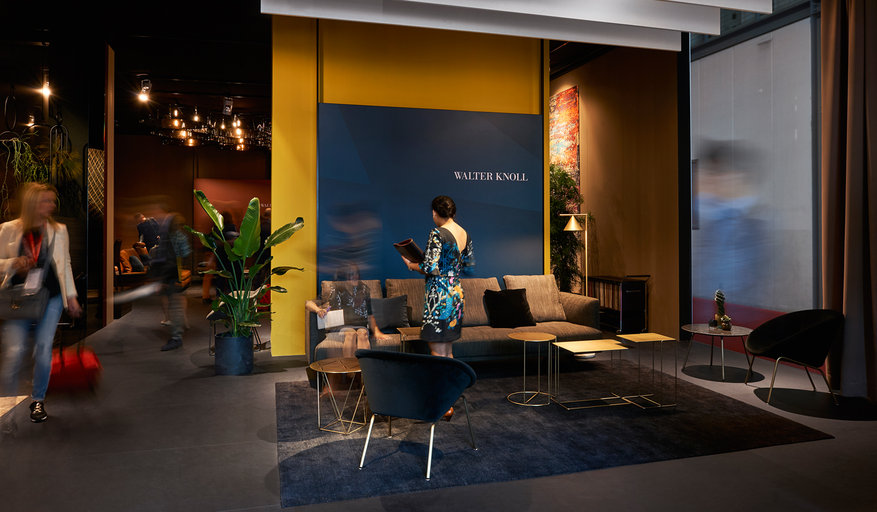 New antique brass finishes are now available on classics, Joco table, Oki table and Classic 369 lounge chair.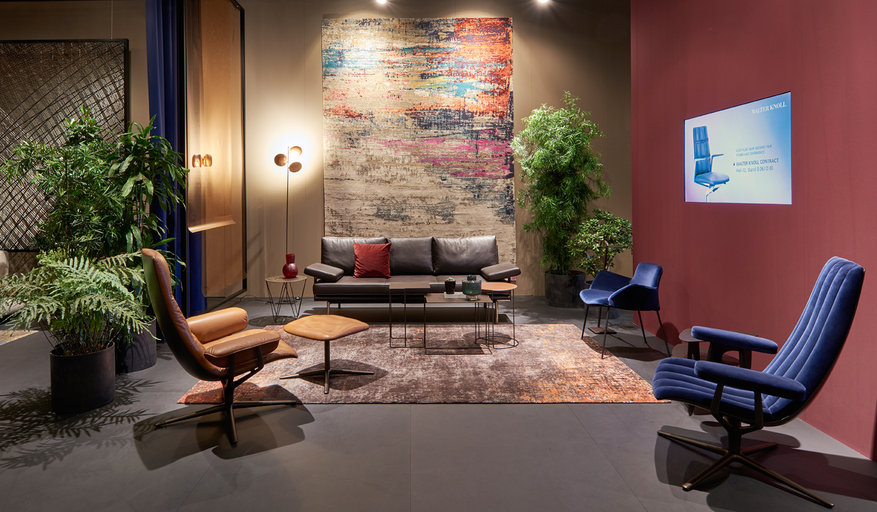 L-R New Healey soft lounge chair designed by PearsonLloyd, Joco and Oki tables, Living Platform sofa designed by EOOS, Burgaz chair deisgned by Sadi & Neptun Ozis, Healey lounge chair designed by PearsonLloyd and Legends of Carpets rugs.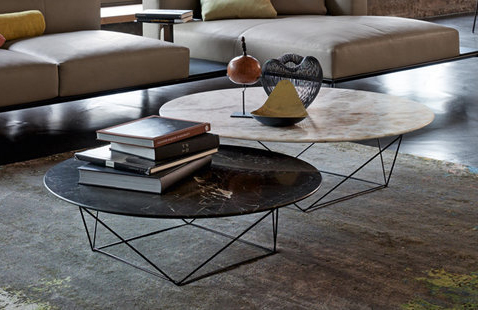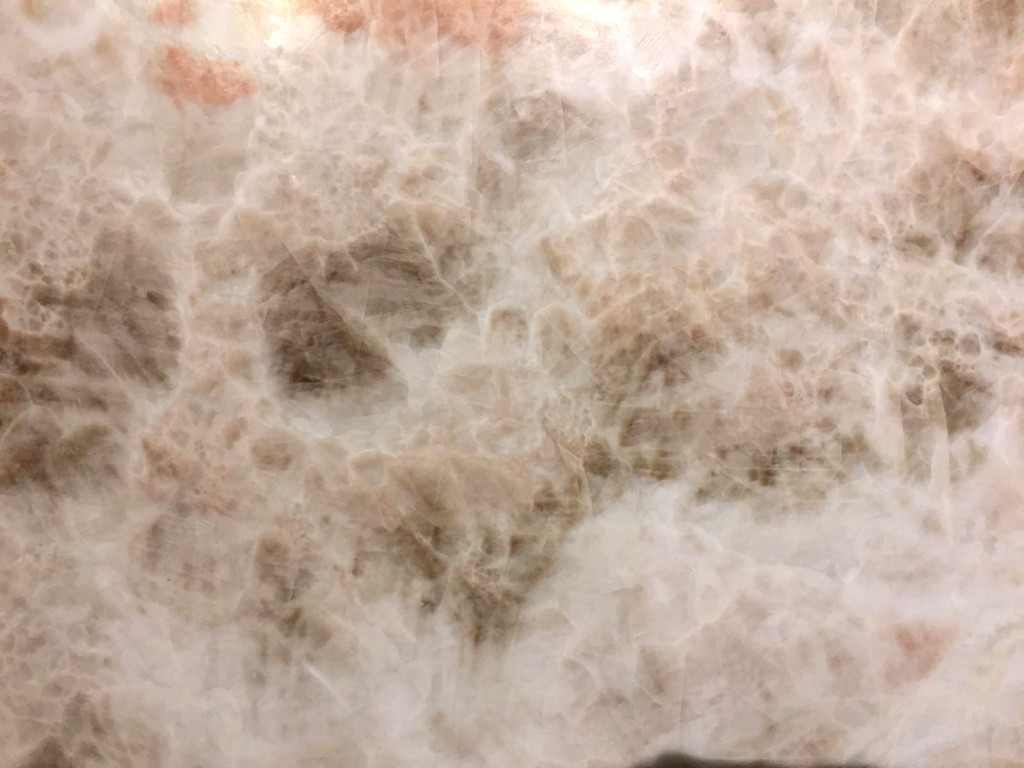 New Joco stone coffee tables with close-up on the stunning "Onice Champagne" stone.
A live upholstery demonstration on the Haussman lounge chair at the stand.