BESPOKE BEETLE
Create &  combine your own beetle chair.
---
The Beetle Collection by GamFratesi has bloomed into a series of unlimited possibilities. Endless combinations in terms of seating shells, bases, colours and fabrics are possible to create a unique and personalised chair. With the introduction of the unupholstered Beetle with seat and front upholstery, the chair collection has developed into a modular concept. It is possible to add partial or full upholstery over time as well as change and upgrade legs and upholstery.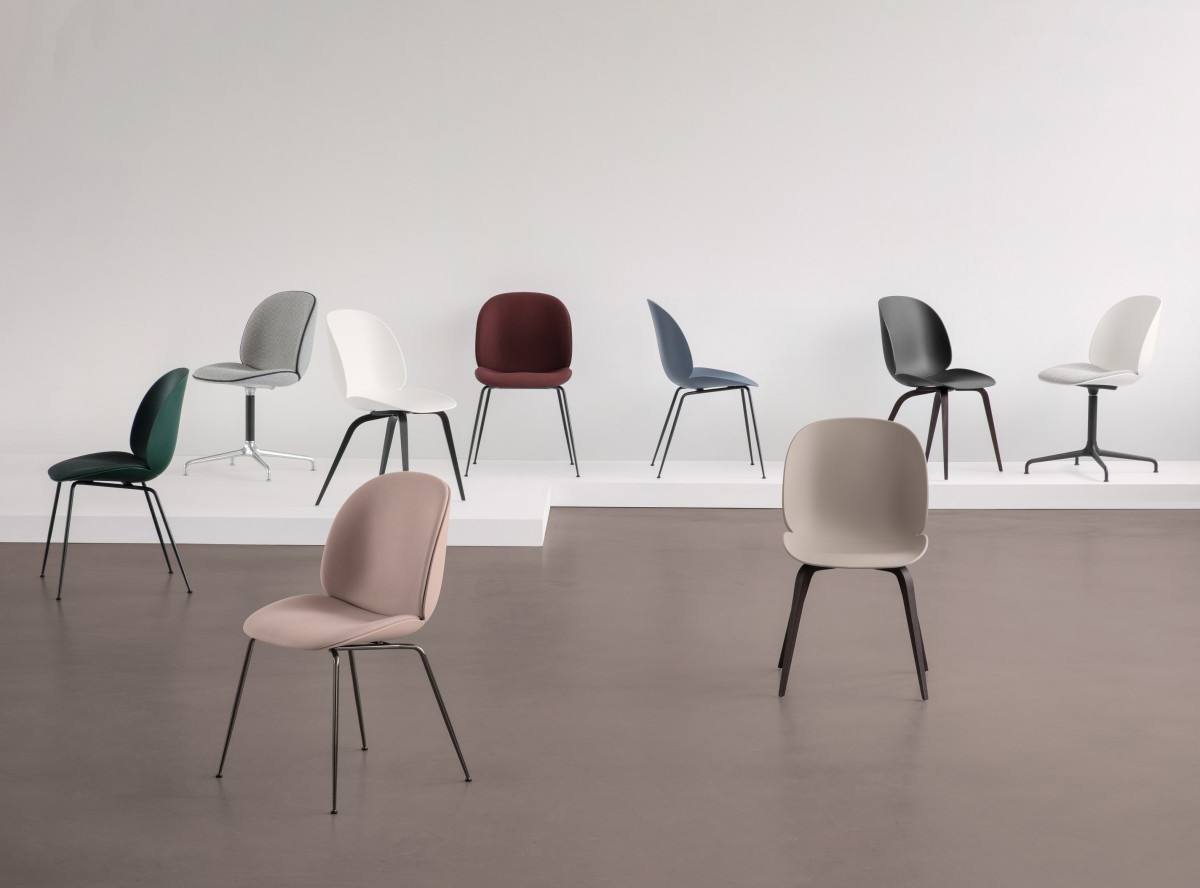 GUBI Beetle chair collection overview.
Let the Beetle follow you through all stages in life. The inspiration of the Beetle collection was found in the insect world as GamFratesi looked closely at the anatomy and movement of the beetle. The design of the collection reinterprets the characteristic elements of the beetle's sections: shape, shells, sutures, rigid outside and soft inside. The result is a collection that cunningly interprets the shell of this four-legged creature.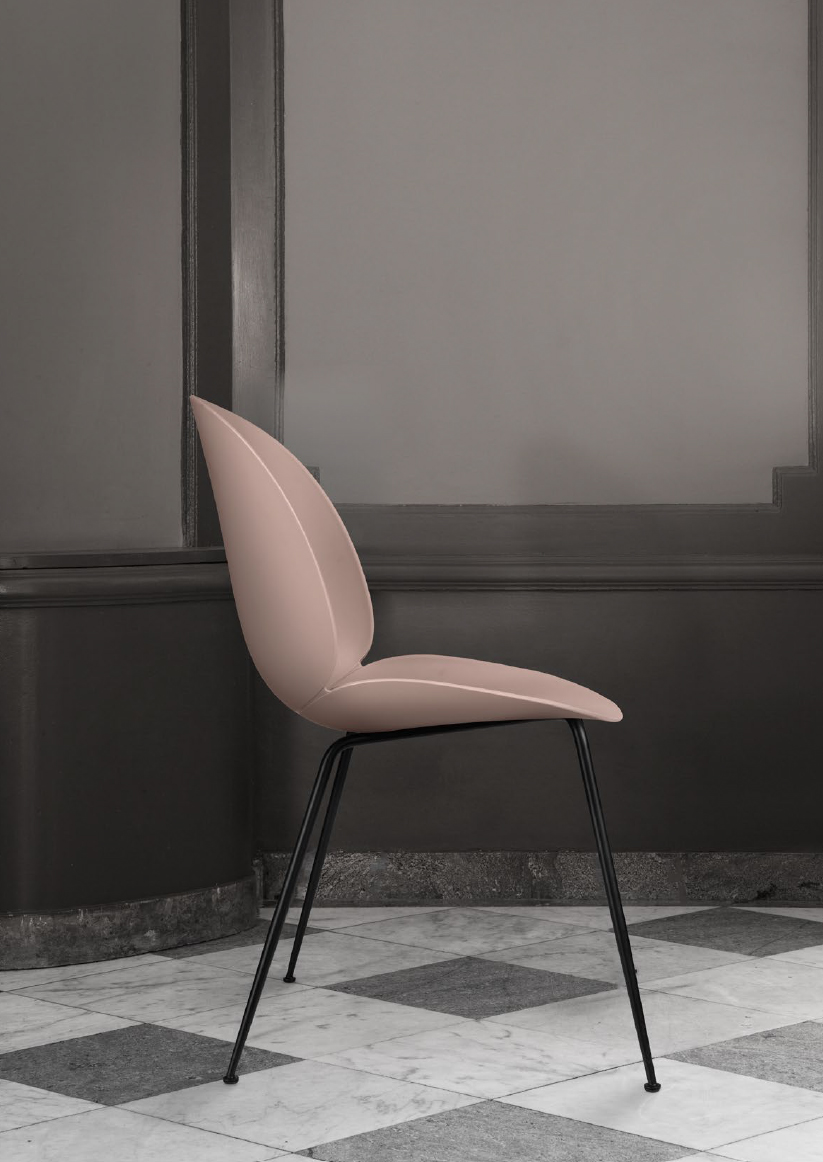 GUBI Beetle chair with unupholstered shell, 4 leg metal base.
See the Gubi Beetle overview below for combination ideas: